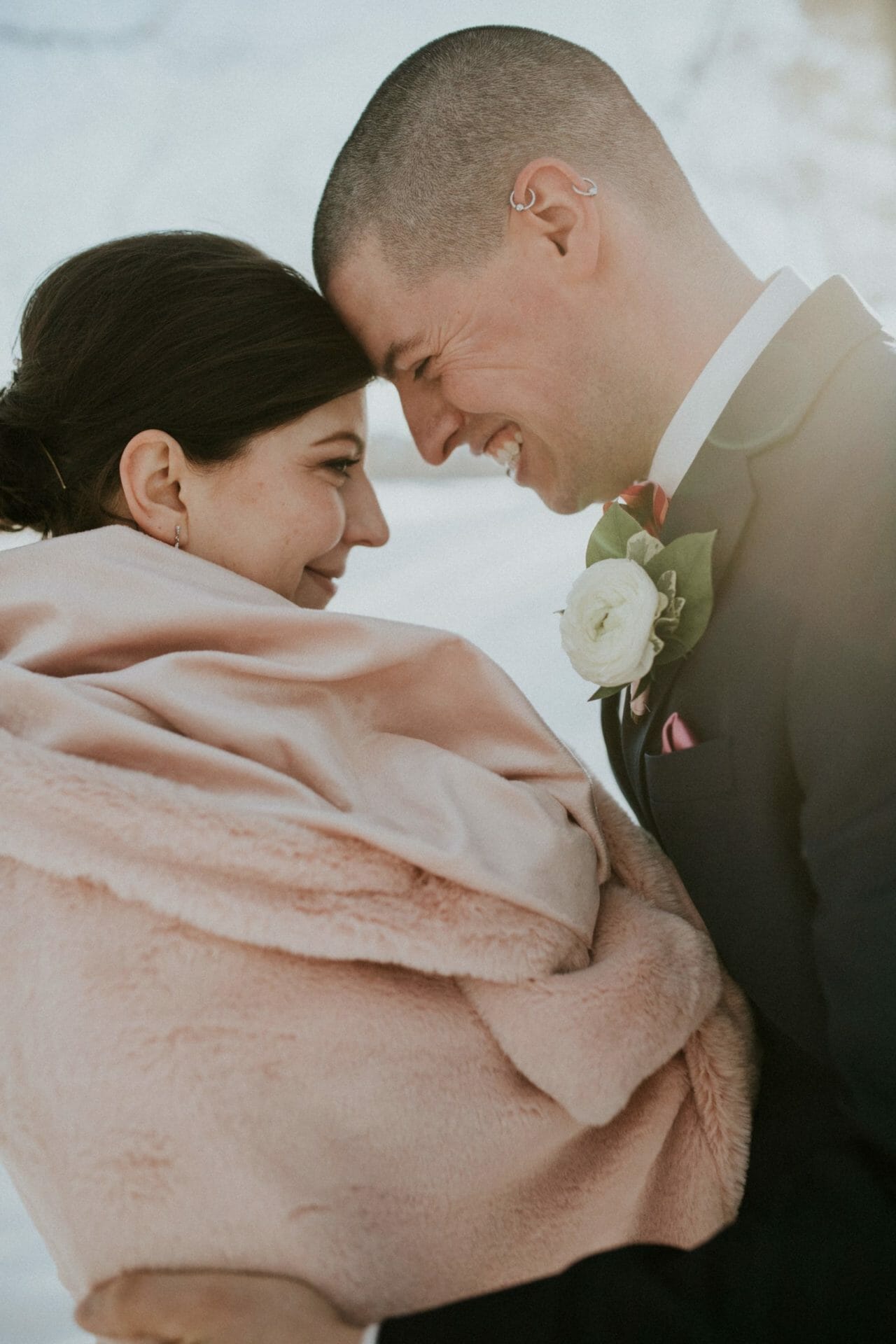 If a day snuggling or adventuring with your partner sounds like your dream wedding day, an Edmonton Elopement might be the right fit for you.
There's no rulebook for eloping so each and every ceremony is built to be a true reflection of you, your values and your relationship. Every elopement becomes a representation of the life you're going to build together or the one you've already built. It's authentic and so you, and that can mean a ceremony on a secluded mountain top or right at home in your living room. And when you're there, in that moment, with the understanding that the real reason you're there is each other, no matter what has happened along the way, you'll know that it's been perfect. 
This is you and your life partner, sharing and soaking in every moment of a truly intimate and momentous occasion.

Every detail is taken care of for you. All of the planning is done for you. Your one and only job is to show up and be ready to marry the love of your life. Your elopement is completely customized so that it features everything that is important to you.
Why Should I Consider an Elopement?

Elopements are a no pressure, no anxiety, no distractions and no obligations way of getting married. You may have your hands full or find that you're not a fan of attention and the hoopla of a large traditional wedding doesn't excite you. It may be that your idea of true romance is just spending the day with each other and you want to be fully and truly present for every moment you have. You might be the adventurous type, and this represents another opportunity to adventure together (+ there's no reasonably feasible way to take 200 people to the Isle of Skye in Scotland). Eloping means that you get to relax, both before your big day with no planning stress and on your big day too! 
Should I get a makeup trial?
Evented
2020-01-05T07:10:52+00:00
We only work with or recommend artists that are well established and versed in the world of hair and makeup, but your wedding day only happens once! At your makeup or hair trial, the artist learns about your dress, colours, inspiration and helps you put together a look that you will be comfortable with. They get to learn how makeup sits on your skin, the texture of your hair and can make recommendations for both hair and skin care before your big day. Most importantly, during a trial, the artist can adjust the look without the stress of a timeline which is much harder to do on your wedding day.