Summer is on full blast and it's the perfect time to host tropical parties, especially if you didn't get to visit any beaches this year! What better touch than adding pineapples to your summer decorations. Pineapples are pretty, juicy and make the best tropical decor. You can pick any color for these pineapple garlands, and hang them anywhere you like!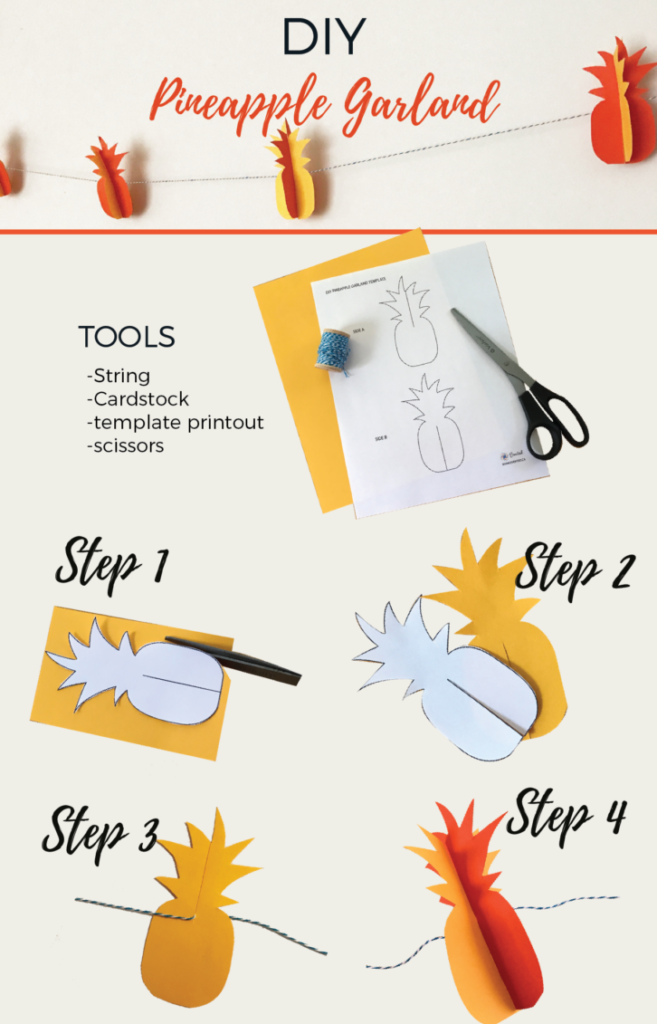 TOOLS
STEPS
Print Pineapple Template print out on 8.5″ x 11″ regular white paper (letter size). Cut out the 2 pineapples side A and side B. Place the pineapple templates on the coloured cardstock and follow the template as you cut the cardstock. Make sure to cut the slits as well.
Cut and repeat until you have the desired amount of pineapples.
Once you have cut the desired amount of pineapples, thread the string through side A's slot, then slide side B through. Continue until you have threaded all your pineapples through. If you would like more the pineapples to be more secure, use a hot glue gun and secure the strings by adding a little glue to the area.
All done! Now you can hang it anywhere you'd like!
We would love to see how your garland turned out! If you have a DIY you would like to see, let us know!