What better way than to celebrate Canada Day with a handmade craft. This fun Canada Day Pinwheel can be used as decoration or to wave around in a Canada Day Parade!
Time: 10 minutes
Materials:
Five – 8.5 ×11 cardstock paper ( 2 white + 3 red)
Maple leaf template (Download here)
Scissors
Paper straw
Glue
Tape
Small pliers(Optional)
Instructions:
Step 1: Cut out the maple leaf outline from the template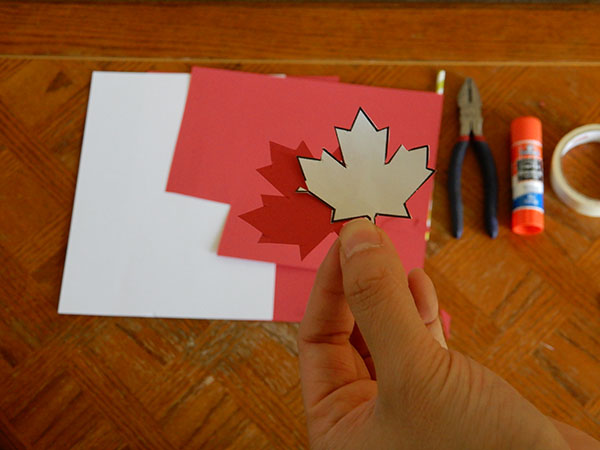 Step 2: Trace the maple leaf outline onto red cardstock paper, then cut out the traced maple leaf. Or you can place the maple leaf outline on top of the red cardstock paper, cut the excess paper off and hold in place as you cut the maple leaf out.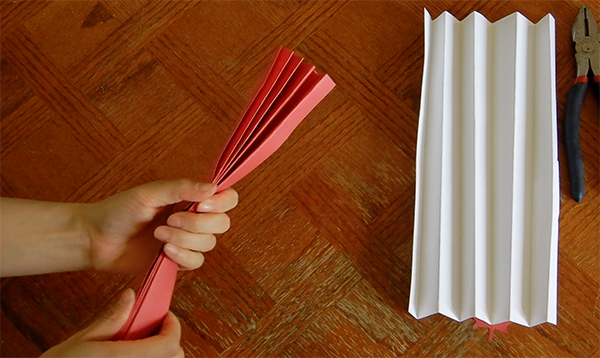 Step 3: Put the red maple leaf cutout to the side. Fold the 2 red cardstock paper and the 2 white cardstock paper in accordion fashion. Make sure that each fold is the same width.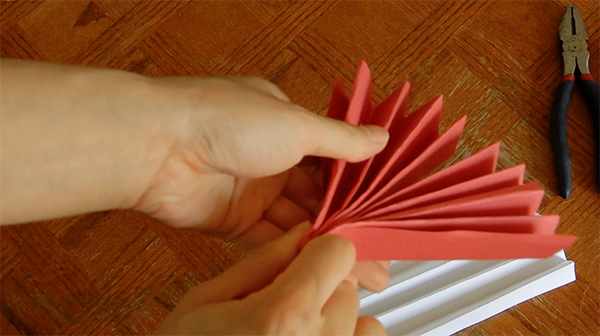 Step 4: Once you finish folding all 4 papers, fold each paper in half while keeping the folds together.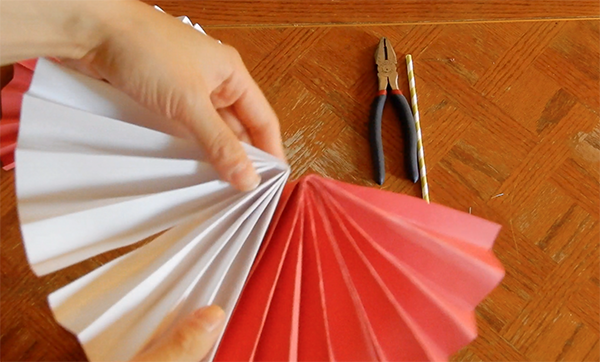 Step 5: Take a red and white folded paper and glue or tape the proper ends together (see photo).
Step 6: Do the same for the other red and white folded paper.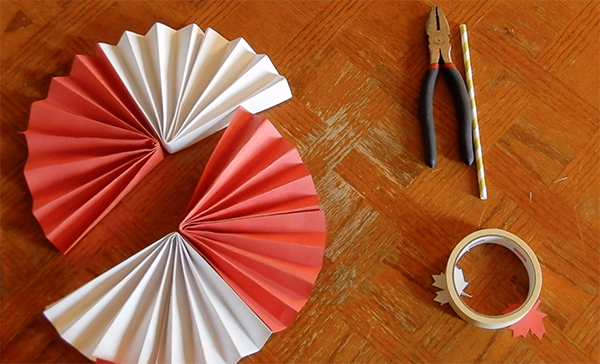 Step 7: Glue or tape the two halves together. You can decide what look to go with. If you glue the ends together, give it a few minutes to dry so the bond between the ends is strong.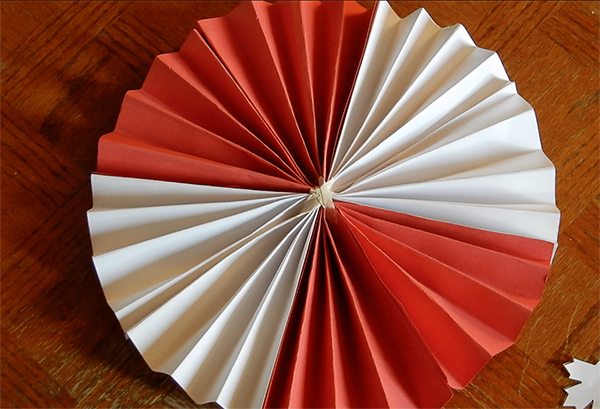 Step 8: Secure the middle section of the pinwheel with tape, by crisscrossing tape in the middle.
Step 9: Using pliers (or your hands) to flatten the paper straw.
Step 10: Theard the flatten paper straw in the middle of the pinwheel. Fold one end of the straw into the other end of the straw and secure with tape.
Step 11: Move the taped end of the straw to the front and secure the maple leaf on top with tape.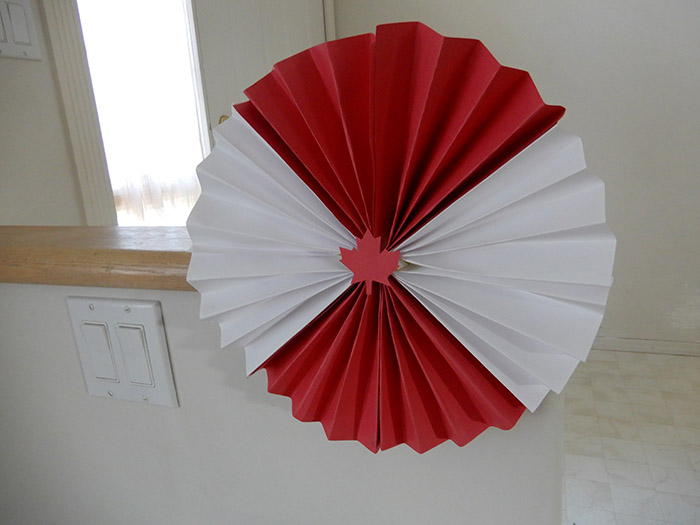 There you have it! A Canada Day Pinwheel that you can tape to your wall or wave around!
We wish everyone an awesome Canada Day!