Today might have been a very early start for us, a cheery 5 A.M start to be exact, but we were saved by a last minute change. Instead, we began our day at a much peachier 9 A.M. Owner and master artist at Blushed Beaute, Elizabeth Bernardin is no stranger to early mornings and last-minute changes, especially at this time of the year. Every single day for her is so unique that she says she hasn't had a day repeat itself in over 5 years which is something she considers to be an amazing perk. On this particular day, we'll be Elizabeth's shadow for two wonderfully different events.
The morning begins on a side of the city that isn't home for any of us, but thanks to our handy dandy GPS we're able to find our first stop, the beautiful home and boudoir studio of Haley Shandro, from Shandro Photo. We see Elizabeth lugging a rolling suitcase up the steps, and had we not known who she was, we may have assumed that she had just returned home from a vacation. But we're smarter than that, and we know that her cases are really full of all the hundred and one things we wish we could afford at Sephora. Once inside, set up is a quick 5-10 minutes, hair curlers are on, bobby pins are let loose, brushes are fluffed, and bubbly is poured. Laughingly Elizabeth and Haley let us know that their sessions usually start with either coffee or wine. Now that's a morning work time ritual that we can get behind!
Elizabeth knows where everything is. Her kit has been restocked, prepped, cleaned and checked twice since the night before. This is routine for Elizabeth now, after all, she's been around the block for 7 years as a practicing makeup artist. First getting her start as a MAC artist, she chose to follow her entrepreneurial drive by launching her own company, originally Makeup By Elizabeth. Eventually realizing that 'Elizabeth' just couldn't be everywhere at once, she expanded and rebranded. Today her team of 8 is the well known Blushed Beaute that Edmonton knows and loves today.
"I took a giant risk. I quit my steady, secure, good paying job to pursue something with no definite idea of what I was doing. I wanted to be a makeup artist and start a freelance business. I took a look around, saw MAC as my best opportunity and got a job there, after a couple months I realized I still wasn't doing what I wanted and decided to try being a full-time makeup artist. That was almost 5 years ago and I've never looked back!"
Elizabeth happily chats away with the client. With the candid topics, you would think that they've known each other forever, and not the mere 10 minutes that they've actually known each other. Haley mentions that having a great personality is huge if you want to stand out in this industry and we do not doubt her!
"I tend to meet people for the first time when I show up at their house unless they've done a wedding trial with me. Which is why as a makeup artist you need to feel good about yourself, look the part and be able to have fun with the client. Making them feel comfortable can be even more important than being professional because you become a part of things where you don't know the people but you hear everything that's going on."
Wrapping up after 2 hours of pampering, the client finally gets to take a glimpse at herself in the mirror. Her simple statement "Wow, I should start wearing makeup" confirmed what we all knew would happen anyways, Elizabeth nailed it! Elizabeth loves for clients to see how they look at the end of the process instead of watching the entire process.
"One of my favourite things is seeing the girls transform, seeing how happy they are when they turn around and see something different. Seeing parts of themselves that got to be enhanced that maybe they never noticed before. Just casually changing their appearance in a way that makes them feel beautiful but not different, so the transformation reveal is definitely one of my favourite parts of my job."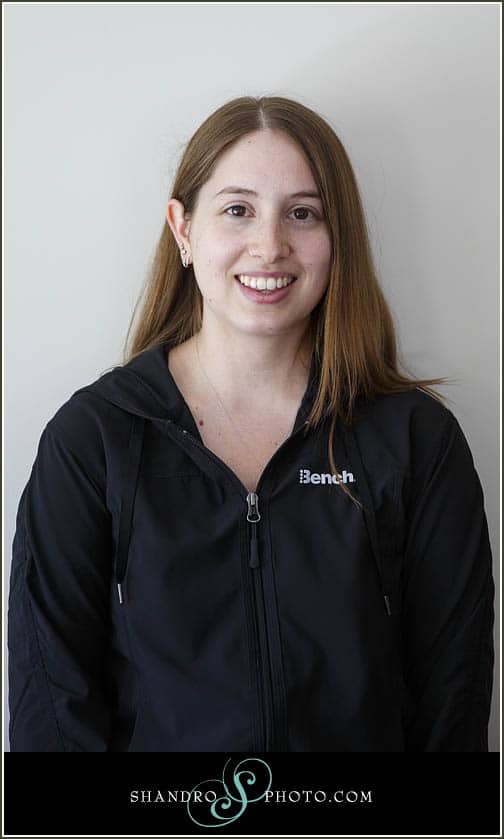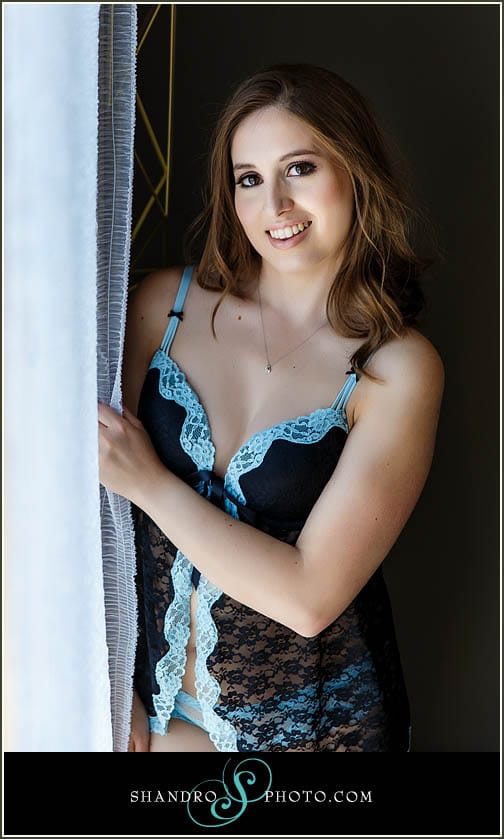 A quick lunch stop is all we have time for before rushing off to the next appointment. Luggage and coffee in hand, we meet our second client of the day. This client is a bride, and brides tend to be one of the biggest clientele for Blushed Beaute. Again, this is their first time meeting face to face. Elizabeth is an old pro, going through the preparation steps with an air of confidence. Set up? Check. Outfit? Check. Jewelry and hair extensions advice? Check. Not only is Elizabeth a hair and makeup artist, she often acts as a style consultant on the job. Even though she often knows what she wants to do with clients the minute she sets her eyes on them, she always makes sure to listen to their wishes, go through their outfits and accessory options before laying a finger on them.
Elizabeth strives to create looks that naturally enhance the inherent beauty that she sees in people, and the clients who are looking for this type of style tend to gravitate towards Blushed Beaute.
"I often use media and T.V as inspiration. I love that most of the time they've figured out how to make women look so stunning but so effortless, think 'Friends' not 'Keeping Up With The Kardashians.' I think the most interesting thing I've learnt is that makeup hides as much as it reveals. People often turn to makeup to hide imperfections not realizing that it often makes more obvious things you might not have noticed! For example, when I'm tired, concealer hides the dark circles but highlights the puffiness. Yes, it's amazing for enhancing but there's definitely more to be said for getting enough sleep, eating right and taking care of your skin! I love being able to transform a look with makeup but I don't use it to hide as it really doesn't. I try to teach my clients the same. There's no right or wrong, it's just a way of dressing you up for an event or occasion, a way of seeing something new about yourself, not a way to hide something."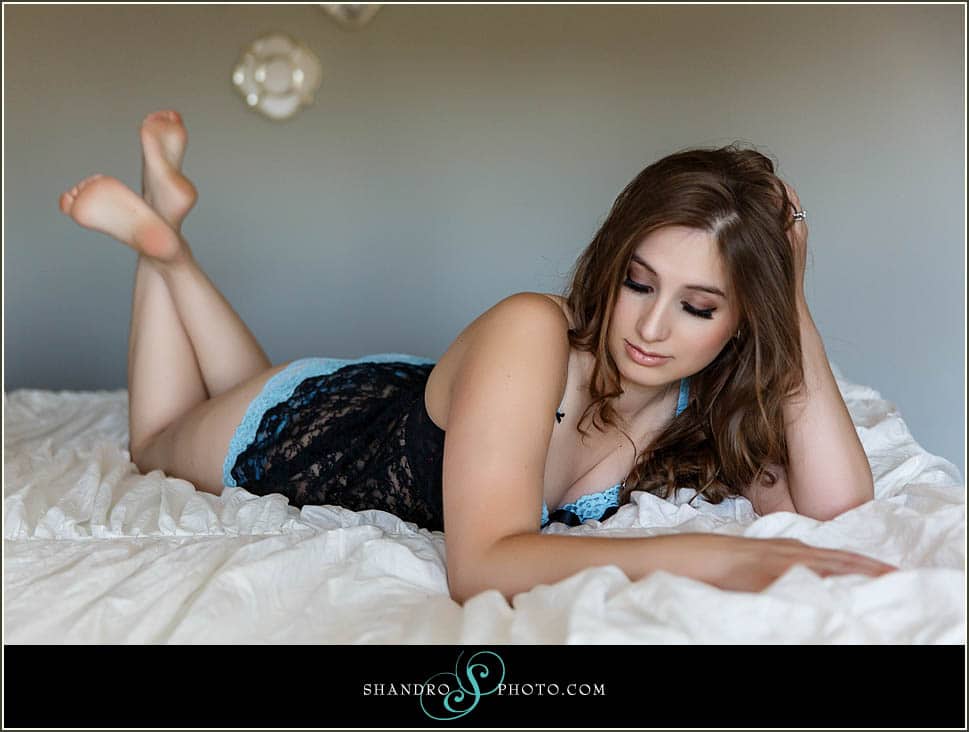 The work day is done at a cool 5 P.M, for us that is anyways (sorry Elizabeth!). Elizabeth still has work to do when she gets home tonight, check in with the rest of her artist's, reply to hoards of emails, and handle invoices. FUN!! On the rare day off, she indulges in Netflix, wine, and dinner dates with all of the wonderful friends, family, and teammates that she has in her life.
Today, Blushed Beaute enjoys tons of success in Edmonton and we have a feeling that it's only going to get better. She reflects on how it wasn't always this way and has some advice for anyone looking to follow in her gorgeously put together entrepreneurial footsteps.
"My biggest obstacles when I first started where my lack of network and the fact that my thirst to succeed wasn't balanced with understanding. I was so hungry to succeed it only stressed me out, but over time you realize that you don't have to feel so crazy all the time. I worked really hard to network and meet people in my industry. This required a TON of legwork, but it was so worth it! I've met amazing people that have all been a part of any success I've had. Invest in yourself and your business and you will always see results because hard work pays off. Read a lot of business books so you can focus on the bigger picture instead of being distracted by competition or other people's successes and failures. Just focus on your goals, how you're going to reach them and wait for the rest to fall in place!"
A huge thank you to Elizabeth of Blushed Beaute, Haley Shandro of Shandro Photo and the clients for letting 4 extra eyes into your workspace. We can't wait to celebrate in all your future successes!
Team Evented